General gearing tips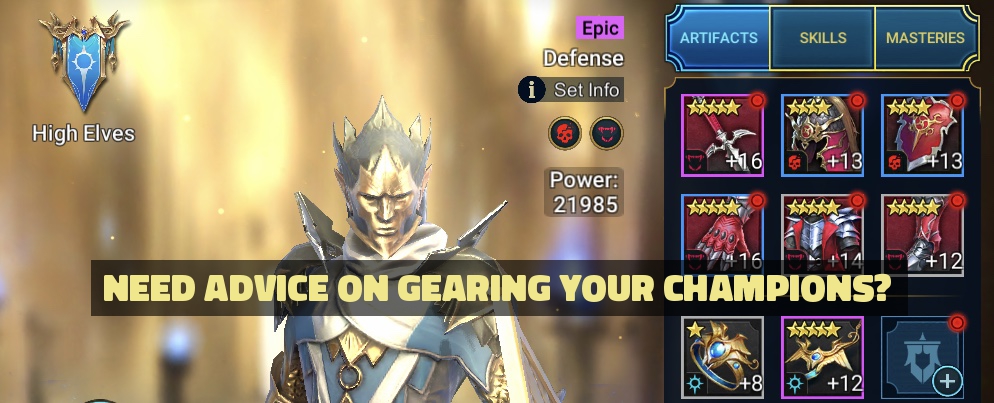 How should I gear my new champion? Find an answer that works 90% of the time, vetted by top players from top clans of the game!
Warmaster or Giant Slayer?
This is a tough mastery choice, which will greatly increase the damages your champions make. Have you ever found the solution?