Skirmisher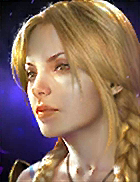 Twin Shafts
Attacks 1 enemy 2 times. Inflicts 15% more damage against targets who have no active buffs.
Damage based on: [ATK]
Level 2 Damage +5%
Level 3 Damage +5%
Level 4 Damage +5%
Level 5 Damage +5%

Hexed Arrow
Cooldown: 4 turns
Attacks 1 enemy. Decreases the target's Turn Meter by 20% if this attack is critical.
Damage based on: [ATK]
Level 2 Damage +5%
Level 3 Damage +5%
Level 4 Damage +5%
Level 5 Damage +10%
Level 6 Cooldown -1

Dispelling Shot
Cooldown: 5 turns
Attacks all enemies. Removes 1 random buff from each enemy.
Damage based on: [ATK]
Level 2 Damage +5%
Level 3 Damage +5%
Level 4 Damage +10%
Level 5 Cooldown -1
Level 6 Cooldown -1
Lore
Barbarian tribes are renowned for their ability to adapt to harsh conditions, be it their inhospitable land, or unfavourable odds on the battlefield. Sometimes, the sheer rage and fury that they are associated with are not enough, and cunning tactics must be applied. Thus the use of skirmishers, armed with bows or javelins, is not uncommon. These warriors appear out of nowhere, strike at any vulnerability they can find, and disappear like ghosts. This Champion in particular has honed her talent to take advantage of an opportunity. She knows that denying an enemy's advantage is crucial to ensuring victory. And so she will employ any means necessary to bereave the foe of enchantments and slow them down to let her allies seize the initiative.
Ratings of Skirmisher
Location
Rating
Campaign
Arena
Offensive:
Defensive:
Clan boss
Without T6 mastery:
With T6 mastery:
Ice Golem's Peak
Dragon's Lair
Spider's Den
Fire Knight's Castle
Minotaur's Labyrinth
Force Keep
Magic Keep
Spirit Keep
Void Keep
Masteries advices
Advices regarding the mastery choice for Skirmisher.
T6: Warmaster or Giant Slayer?
Clan Boss
We recommend using Warmaster, the skill Twin Shafts hits 2 time, which will benefit more to Warmaster than Giant Slayer.
Arena
We recommend using Warmaster in the Arena, despite the number of hits any skill from Skirmisher does.
Recommended builds for Skirmisher
For Arena, Campaign, Faction Wars
by ayumilove
ATK%, C.RATE, C.DMG, SPD, ACC
ATK%, C.RATE, C.DMG, SPD, ACC
ATK%, C.RATE, C.DMG, SPD, ACC
ATK%, C.RATE, C.DMG, SPD, ACC
For Clan Boss, Dungeons
by ayumilove
ATK%, C.RATE, C.DMG, SPD, ACC
ATK%, C.RATE, C.DMG, SPD, ACC
ATK%, C.RATE, C.DMG, SPD, ACC
ATK%, C.RATE, C.DMG, SPD, ACC
For Clan Boss, Dungeons
by ayumilove
ATK%, C.RATE, C.DMG, SPD, ACC
ATK%, C.RATE, C.DMG, SPD, ACC
ATK%, C.RATE, C.DMG, SPD, ACC
ATK%, C.RATE, C.DMG, SPD, ACC
Masteries for Skirmisher
For Arena, Campaign, Clan Boss, Dungeons, Faction Wars
by ayumilove
Fusions
Skirmisher is not part of any fusion
---
Updated on 2021-03-28