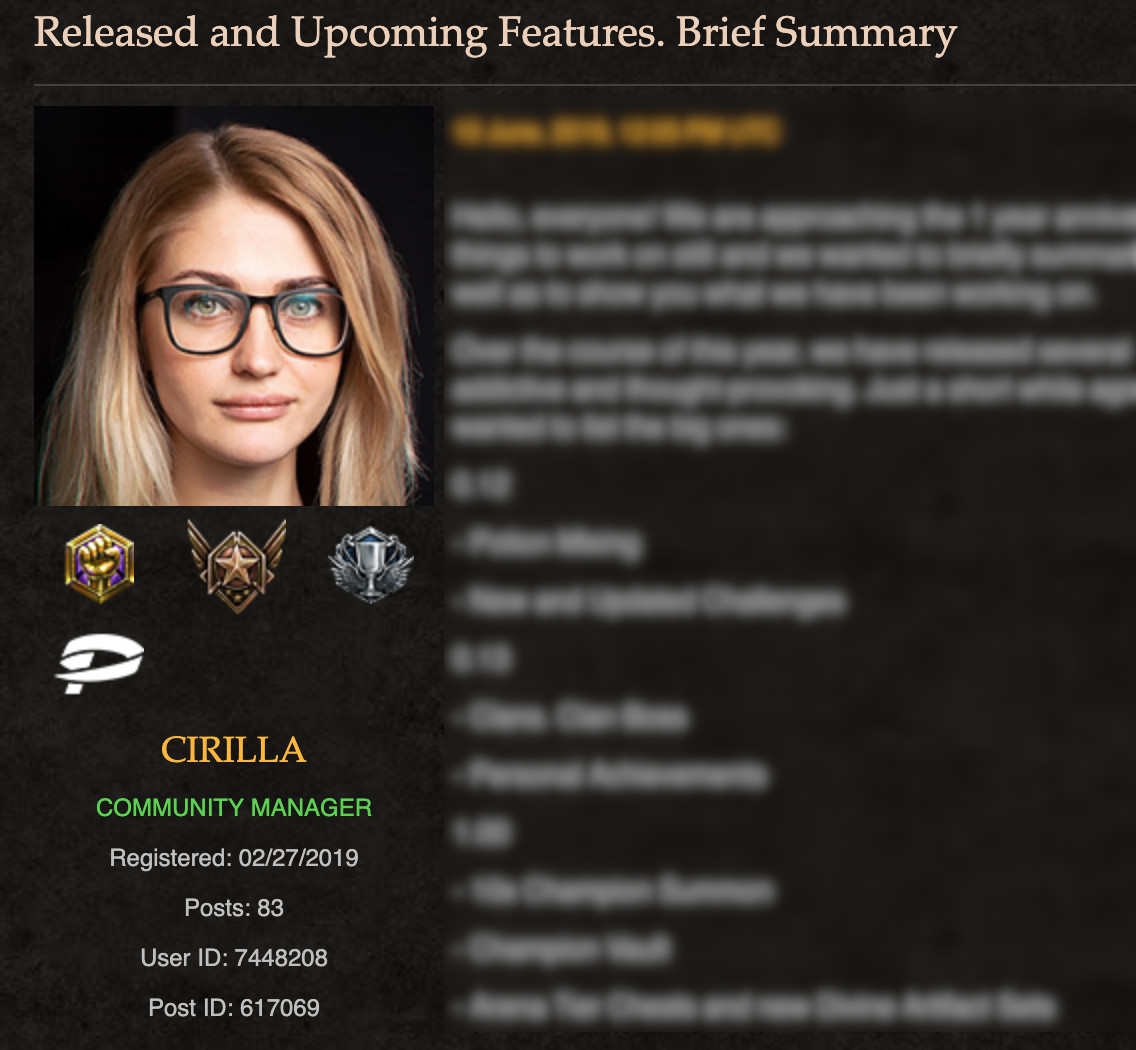 1.8 is coming: be prepared!
It's been a while since we had any news about the upcoming patches. Some discussions on an external channel led us to think that most of the features we had been expecting were on their way.
However, Plarium confirmed today the features that were "in the pipes", waiting to be integrated to a game release. In our previous post, we laid out some predictions, let's see how good we were!
Artifacts
It is confirmed! 6 stars artifacts are on their way! But it's not just 6 stars artifacts, it's also Legendary artifacts! This will open a vast field of champion upgrades, and will provide them enough space to prepare for newer content.
There's also a mention to "Artifact upgrade items", but nothing clear enough for now. We'll stay tuned and communicate once we find out what it means.
New rewards
Daily login rewards are back! We will all be able to get nice rewards, as well as new champions!
Dungeons and events will also be update to have new rewards (does it mean we can say bye bye to "1 brew" like rewards?).
Desktop application
Now that is something that has been asked for a while! Lots of players are enjoying the game through an emulator on their computer, so this announce is definitely something that will enhance everybody's experience!
New fusion is coming
Finally! And we weight our words. There has not been a new fusion since Sir Nicholas! Prepare your champions…
Faction wars
This is a new part of the game Plarium has been teasing for a while now. Ever wondered what it was ever since you saw it appear on your game screens? Well, it seems we will have to wait to get more information… But it's definitely coming and that's good news!
---
You may also want to read:

9 new Dwarves!
9 dwarves were released by Plarium the 6th of September. With 1 legendary of 2 epics champions, there's a good chance this addition to the pool of champions will enhance our game mechanics!
Read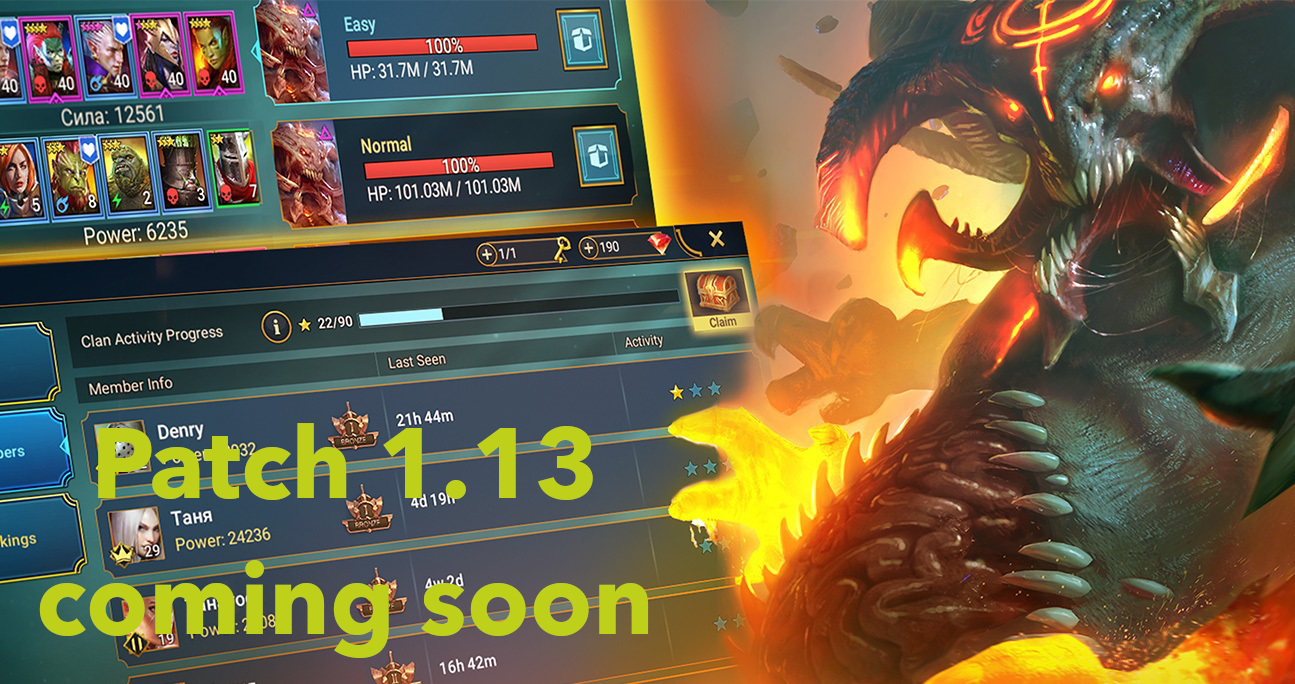 What's up with patch 1.13?
After a handfull of hints given by Plarium, we now have enough guesses on the upcoming patch 1.13 for you!
Read