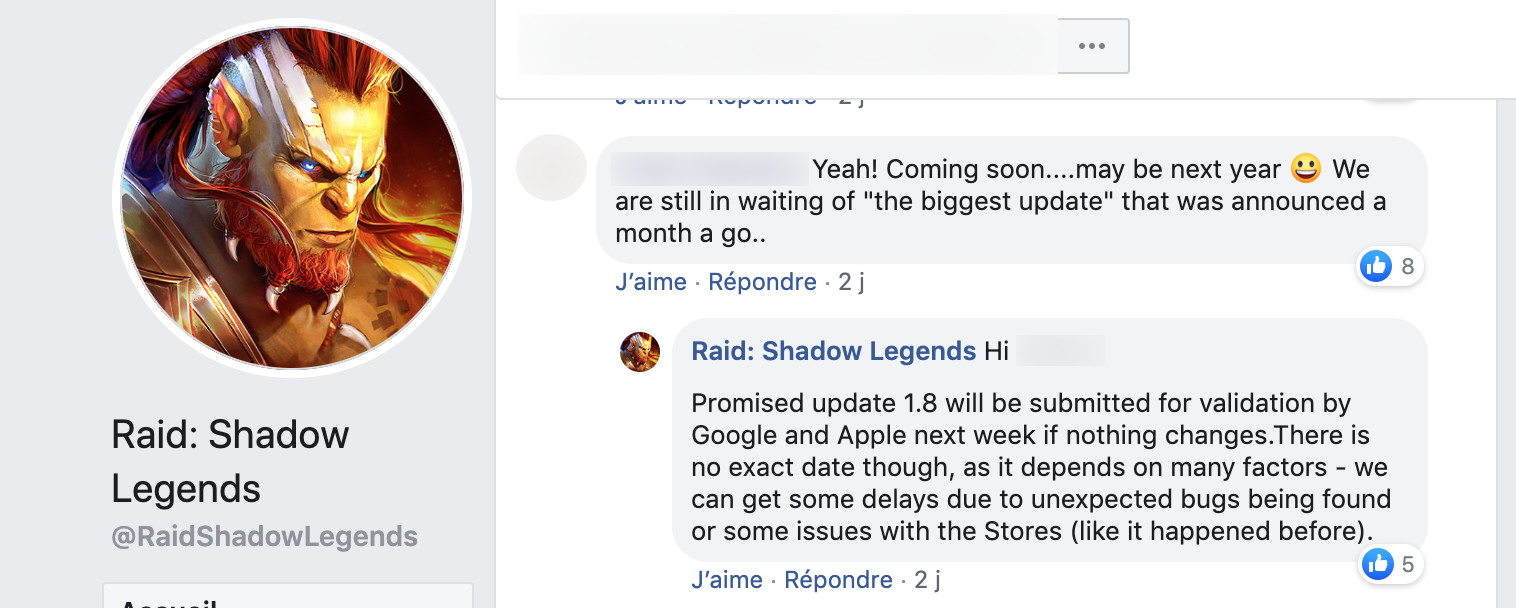 1.8 is in the pipes! Are you ready?
Plarium confirmed on Facebook they were submitting the new version of the application on Apple and Play stores next week. We can expect the new version to be released in the next 14 days, after the 2 stores validated the content.
Are you ready?
Among all the speculations that emerged over the last month, here are some things you should have prepared:
Enough silver to upgrade your new 6 artifacts ;
Copies of any champion ready for the new fusion ;
Multiple champions from the same faction, for Faction War.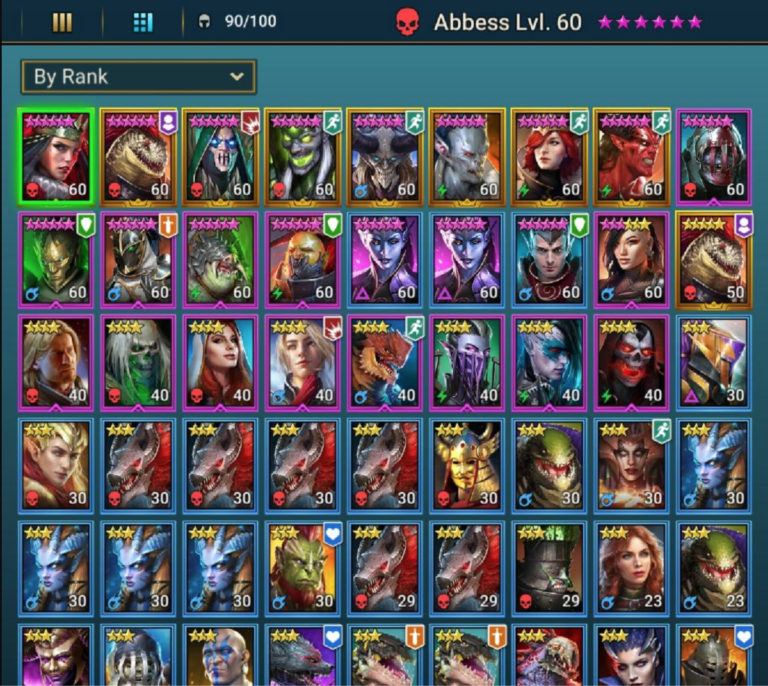 ---
You may also want to read: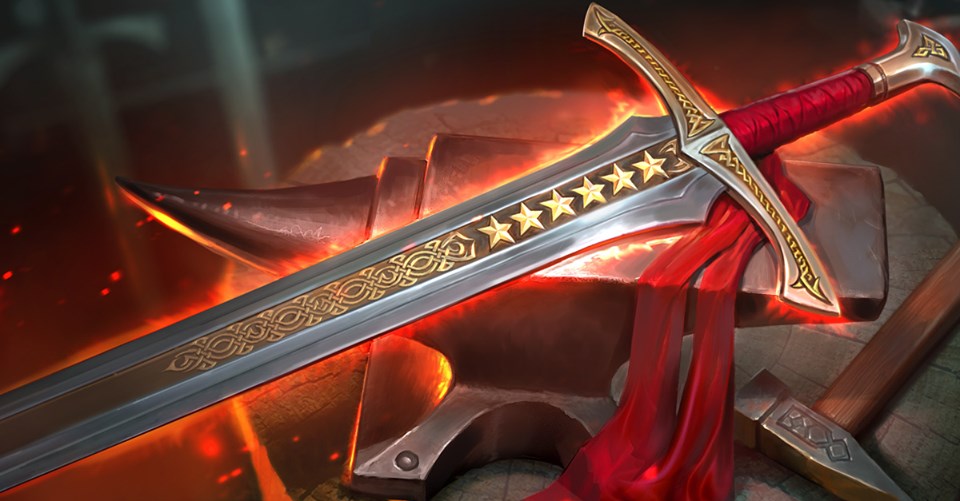 Are 6 stars artifacts coming?
Plarium may have indicated 6 stars artifacts were part of the next release. Find out what this feature may bring as well.
Read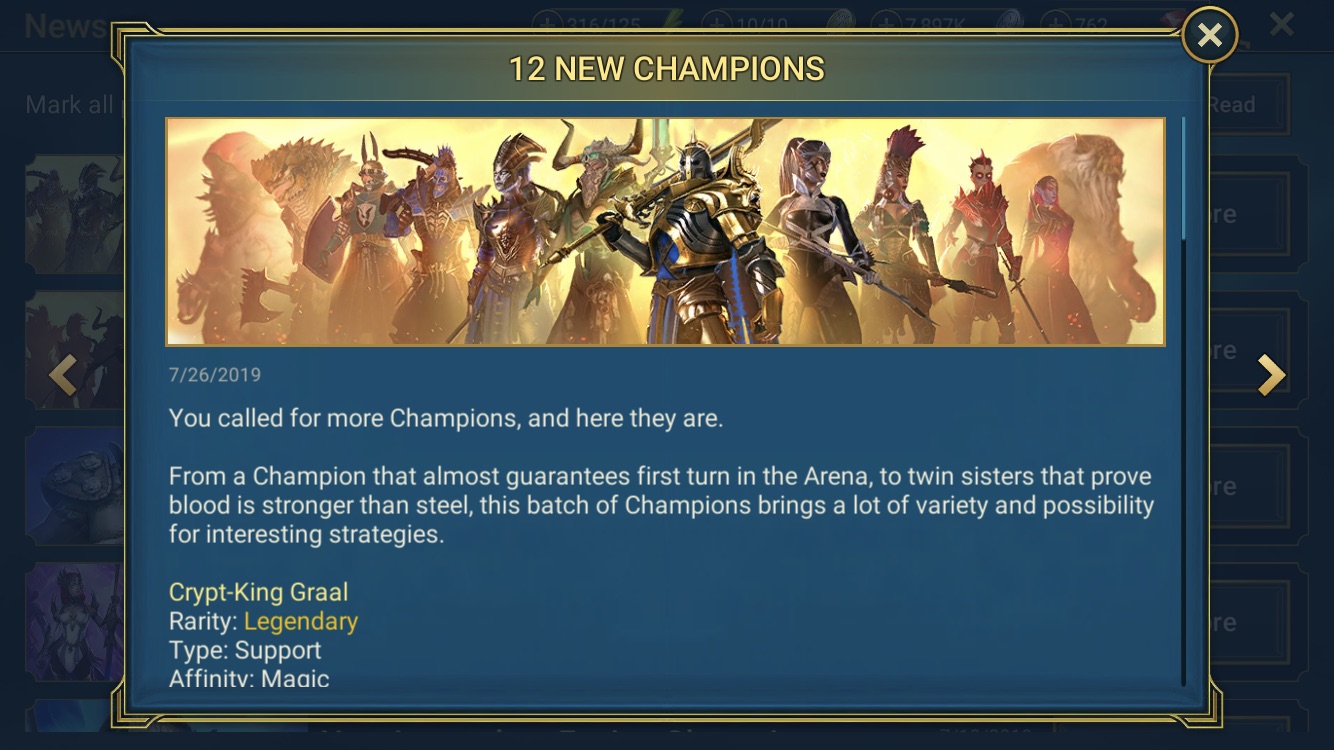 [Patch 1.9] 12 new champions!
12 new champions have been released on July 26! Get a glance at those new champions, and find out how you can have them interact with your team!
Read