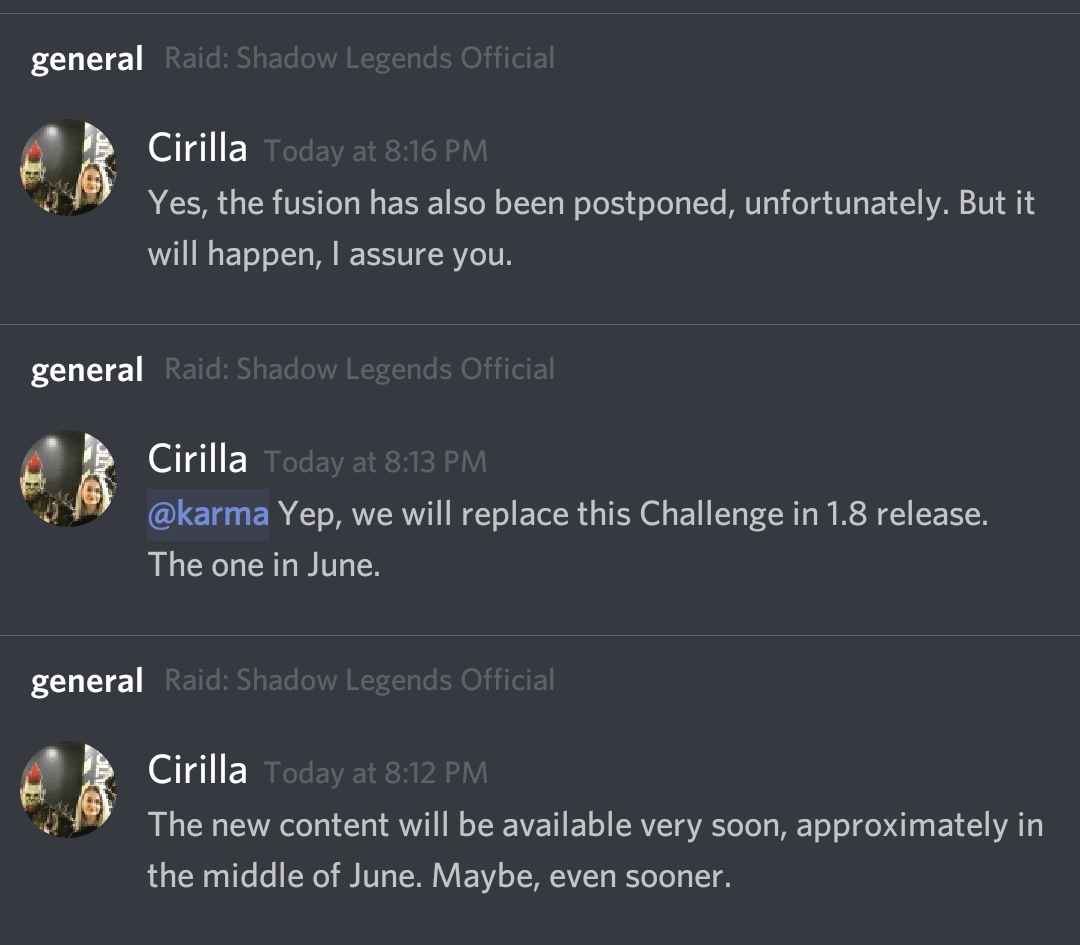 About the upcoming 1.8 patch
The past few days, some informations have been shown on the Official Discord server. Cirilla, community manager, has dropped a few informations that are worth looking into.
Current fusion status
We currently have one fusion available in the game: the Relickeeper. There's no big surprise, they will probably not remove it since both the Justiciar and Relickeeper are needed for missions (respectively, end of second and end of third set of missions).
The players have been waiting for months to have another fusion (like there used to be), but being ready (for most of them) isn't enough, the new champion fusion is not coming, yet. However, we know have insurance that it will happen. So let's keep faith and be patient!
Challenges
The challenge answer relates to the question above. There seem to be some changes coming on the challenges, and we will be happy to describe them once it gets released!
New content?
There's a mention to a new game content. Players are speculating, will we get the famous "Tower", or the teased "Faction wars"?
Sadly, Plarium has not communicated yet, but we will try to get as much information as possible.
---
You may also want to read: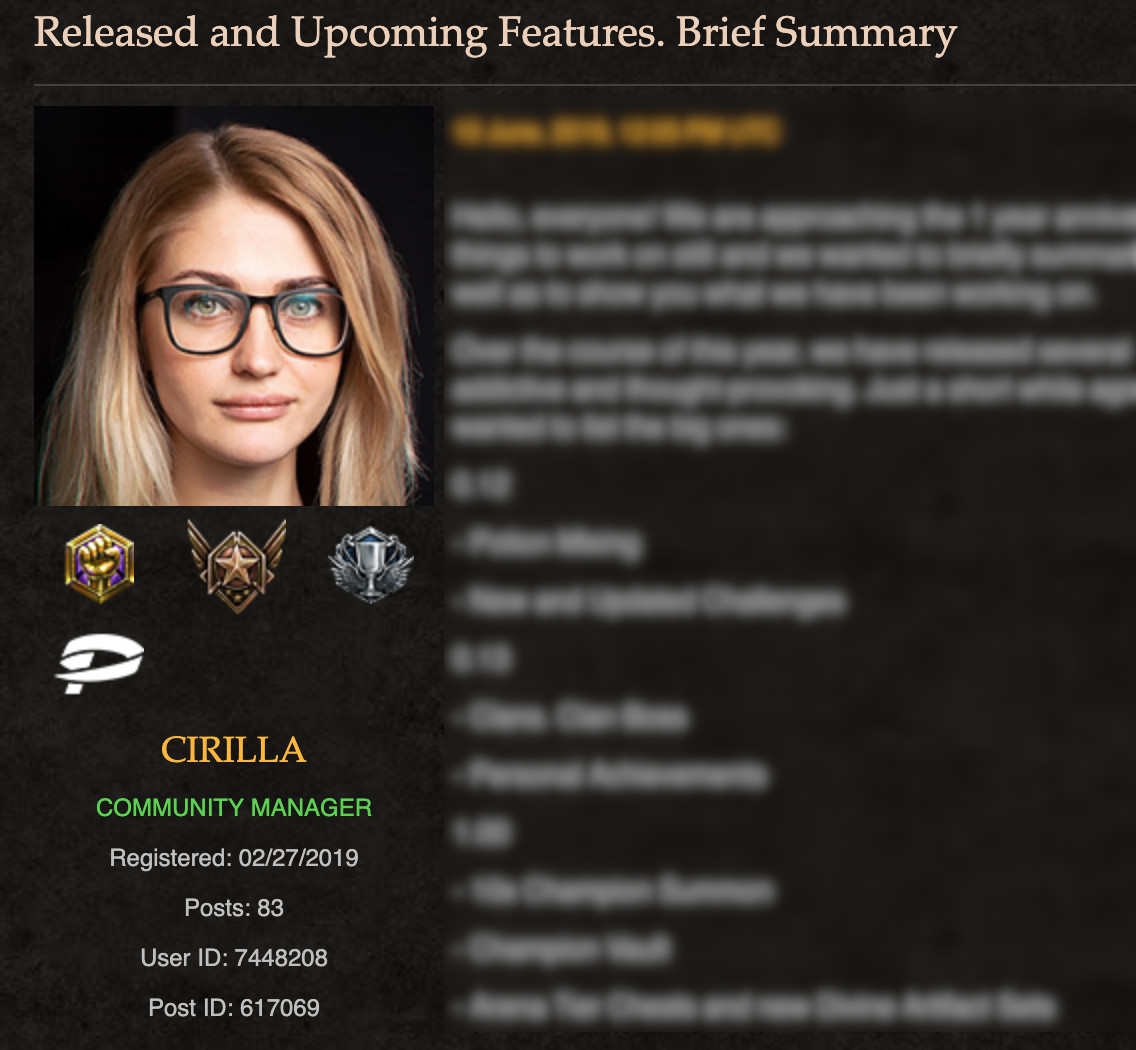 1.8 is coming: be prepared!
Yet another announce from plarium brings more speculation to the content of the next game update! Go further, and be more prepared than your friends!
Read

9 new Dwarves!
9 dwarves were released by Plarium the 6th of September. With 1 legendary of 2 epics champions, there's a good chance this addition to the pool of champions will enhance our game mechanics!
Read