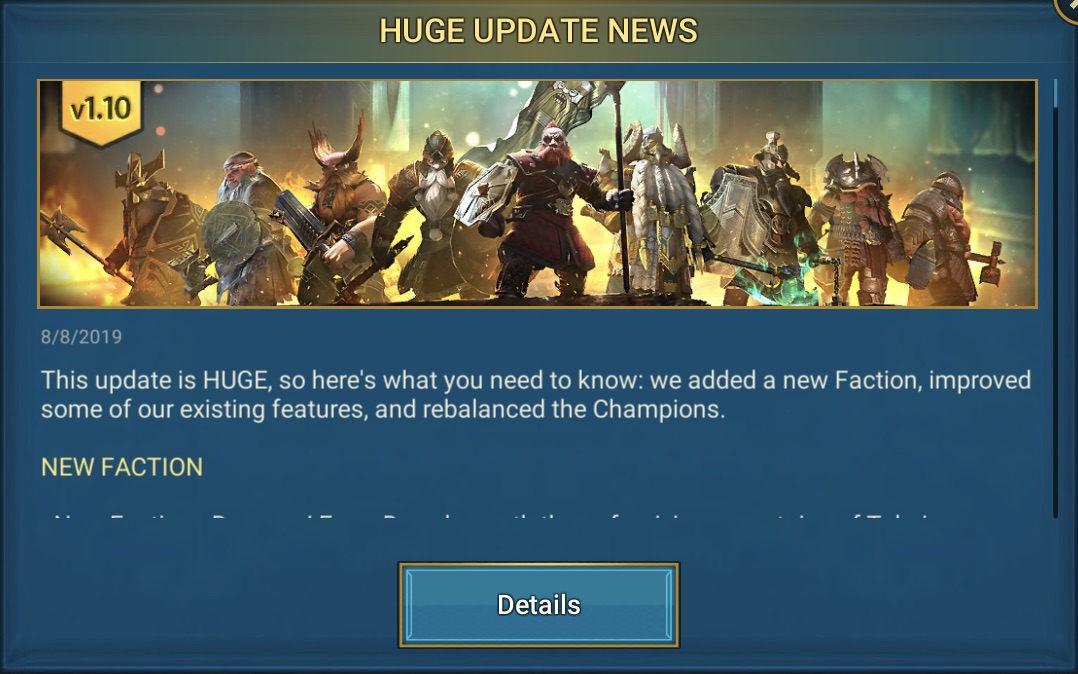 [Patch 1.10] What's new?
After a bit of teasing, Plarium decided to release the 1.10 patch on Thursday, August 8th.
While adding a new faction with new champions, it also fixes some game issues, as well as adding:
a new buff (Veil)
a new Clan Boss difficulty *new tournaments
The update also comes in with multiple champion re-balance, covered by the patch note edited by Plarium.
The Dwarves
Rebalanced champions
New Clan Boss Difficulty
A new clan boss difficulty has been added. Due to the apparition of 6 star artifacts, the Nightmare boss became a bit too easy, hence, welcome the "Ultra-Nightmare" difficulty!
Other updates
Void Shard Summoning Chances have been adjusted and brought up to match those of the Ancient Shard
Minor changes to the Artifact Upgrade Events will be implemented to streamline the process and make it more convenient
An option to delete an equipped Artifact has been added. The Artifact is lost, but removing it costs no Silver
An option to open a specific Affinity Keep for 24 hours has been added. It costs 200 Gems for Magic, Spirit, and Force Keeps. And 300 Gems for the Void Keep
Adjusted the Multi-Battle Champion queue to make it more convenient for the players
Artifact Drops adjusted, High-Rank Legendary Artifacts are far more likely to drop from later Stages in the Dungeons (while Rare Artifacts drop rate has been decreased for those Stages). Earlier Stages have a decreased drop rate for High-Rank Legendary Artifacts
Shaman, Jizoh, High Khatun, Yaga the Insatiable, and Dark Athel have been removed from the Sacred Shard Summons
Fixed the error that appeared when attempting to sell an Artifact that was just taken from the Inbox
Fixed the error that appeared when attempting to link a Plarium ID of an already existing account to a new account
Fixed Hakkorhn Smashlord's [Blood Offering] Skill, self-damage is no longer mitigated by the Champion's DEF
Fixed Zavia's [Deadly Catalyst] Skill, it applies Block Revive properly now even if the target is killed by Warmaster/Giant Slayer damage
---
You may also want to read: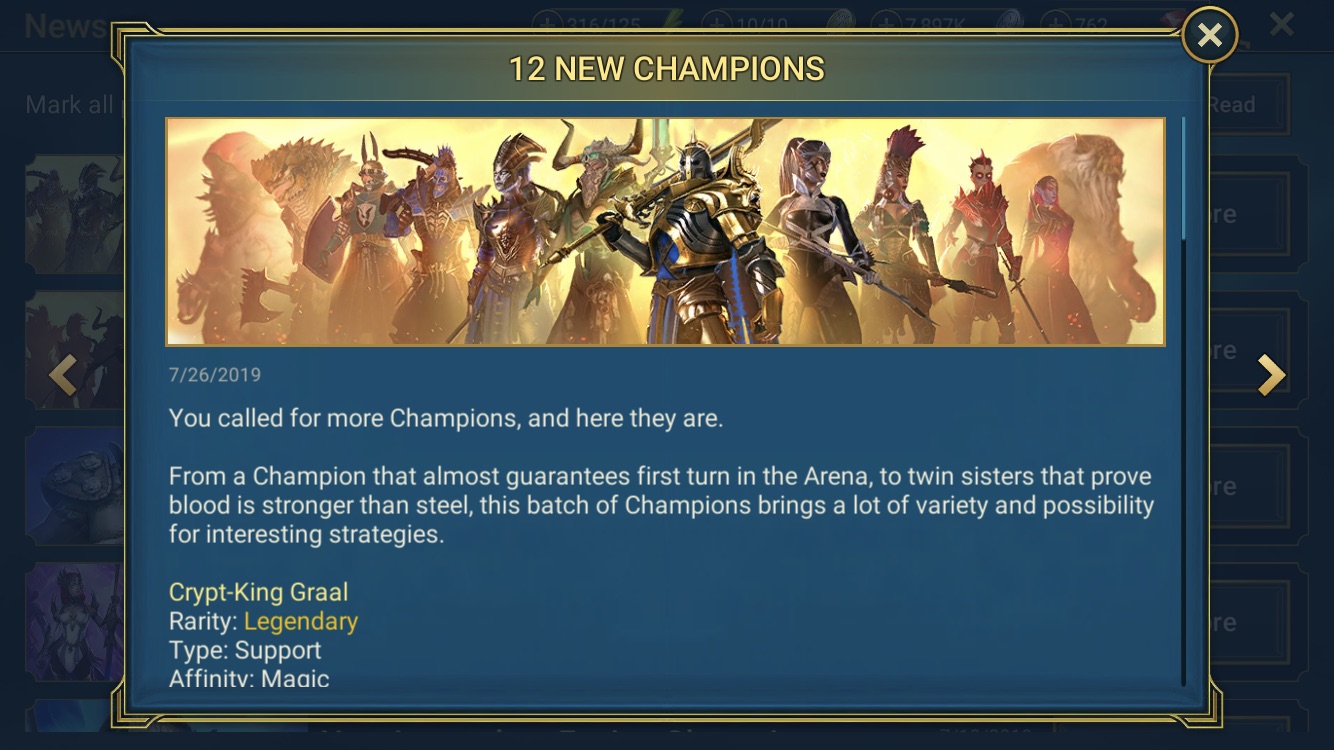 [Patch 1.9] 12 new champions!
12 new champions have been released on July 26! Get a glance at those new champions, and find out how you can have them interact with your team!
Read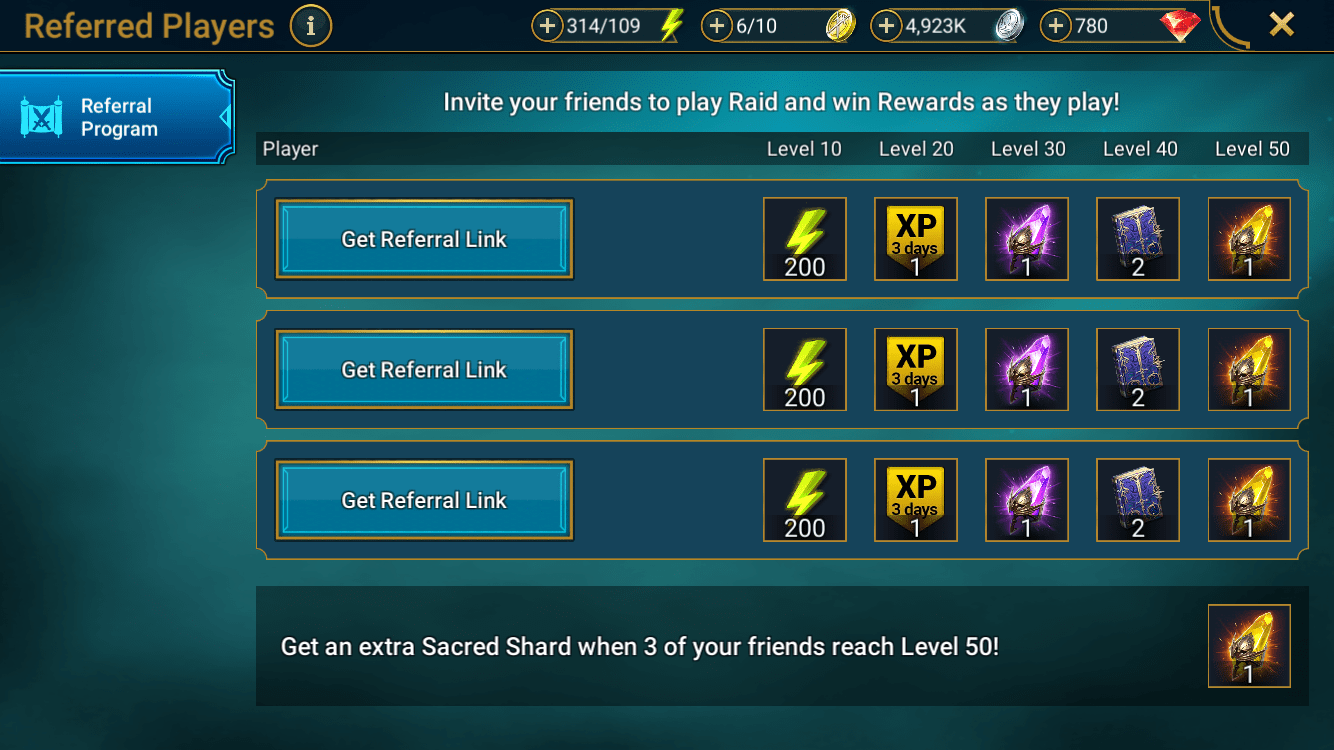 Patch 1.7: What's new?
The patch 1.7 of Raid Shadow Legends went live the 7th of May 2019. Find out what's new to keep your team updated and ready for any challenges!
Read