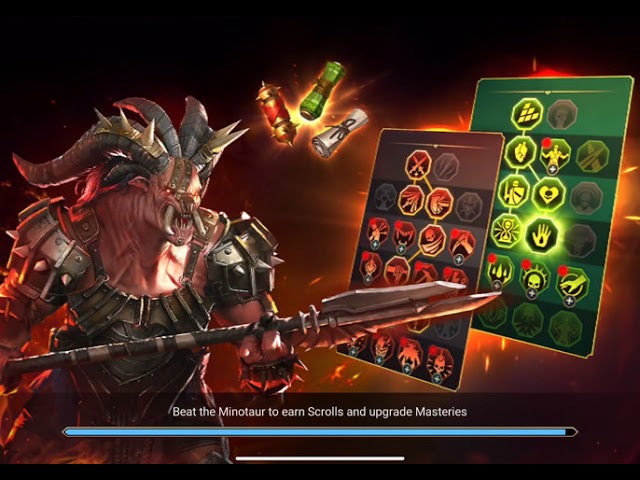 [Patch 1.7] 15 May 2019 – Live update
A live update has been performed the 15th of May. This is the second live update since the release of patch 1.7. We will go through the changes, and perform a quick analysis to understand whether it changes anything or not at all.
Missions
10 new missions have been added "for good measure".
As far as we're concerned, adding 10 new progress missions to the part 4 will only make us wait a bit more before getting the longly awaited Arbiter.
Dungeons
Divine scrolls drop rate from the Minotaur has been increased.
This is very good news, and it will make it easier for us to complete the mastery trees of our preferred champions.
Events
An issue preventing some players to complete the Artifact Challenge event has been fixed.
Champions
Masteries
Giant Slayer damage multiplier has been increased. Output is now equal to 7.5% of champion MAX HP (up from 5%), or 3% of target's max HP (up from 2%).
Warmaster damage output for Uncommon champions has been fixed, they were not doing enough damage.
Our feelings
Based on the recent (big) changes, it is quite normal to have such regular hotfixes of the game. Keeping a balanced game when there's such a diversity of characters is quite complicated, and Plarium seems to be doing a good job so far.
---
You may also want to read: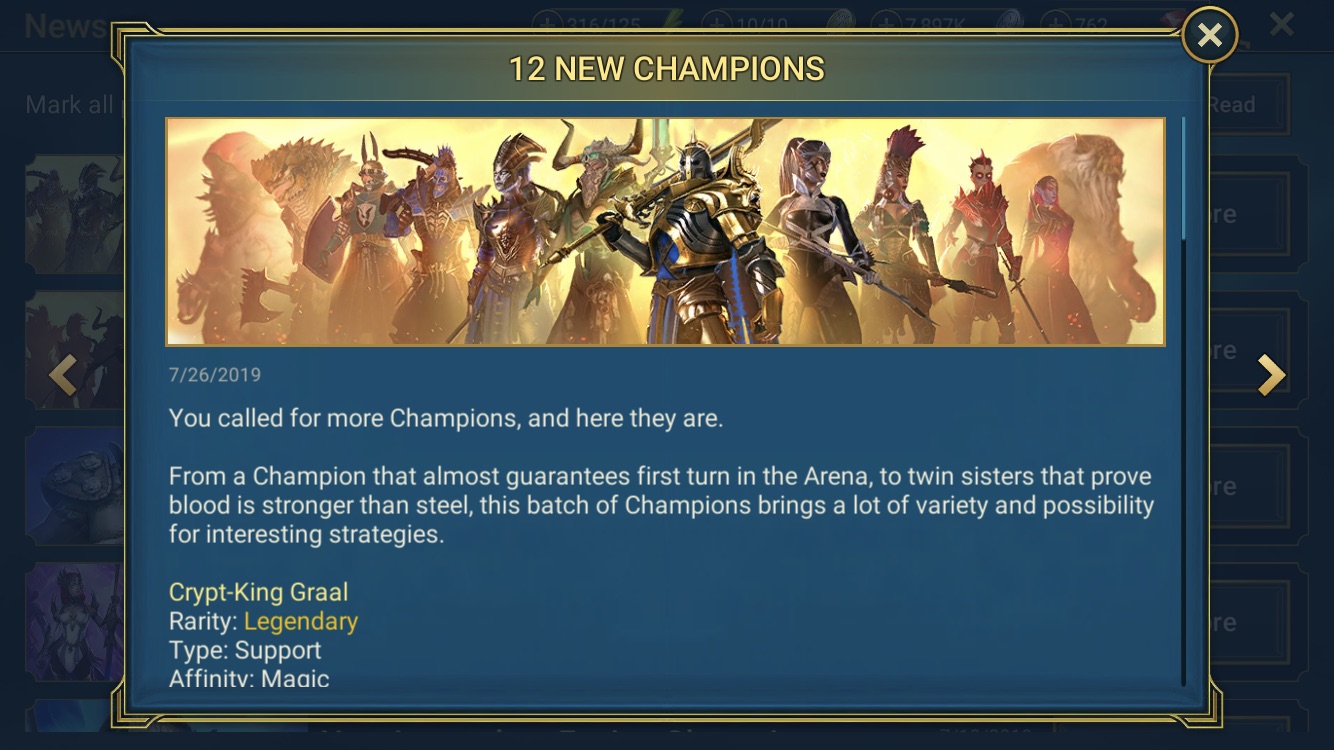 [Patch 1.9] 12 new champions!
12 new champions have been released on July 26! Get a glance at those new champions, and find out how you can have them interact with your team!
Read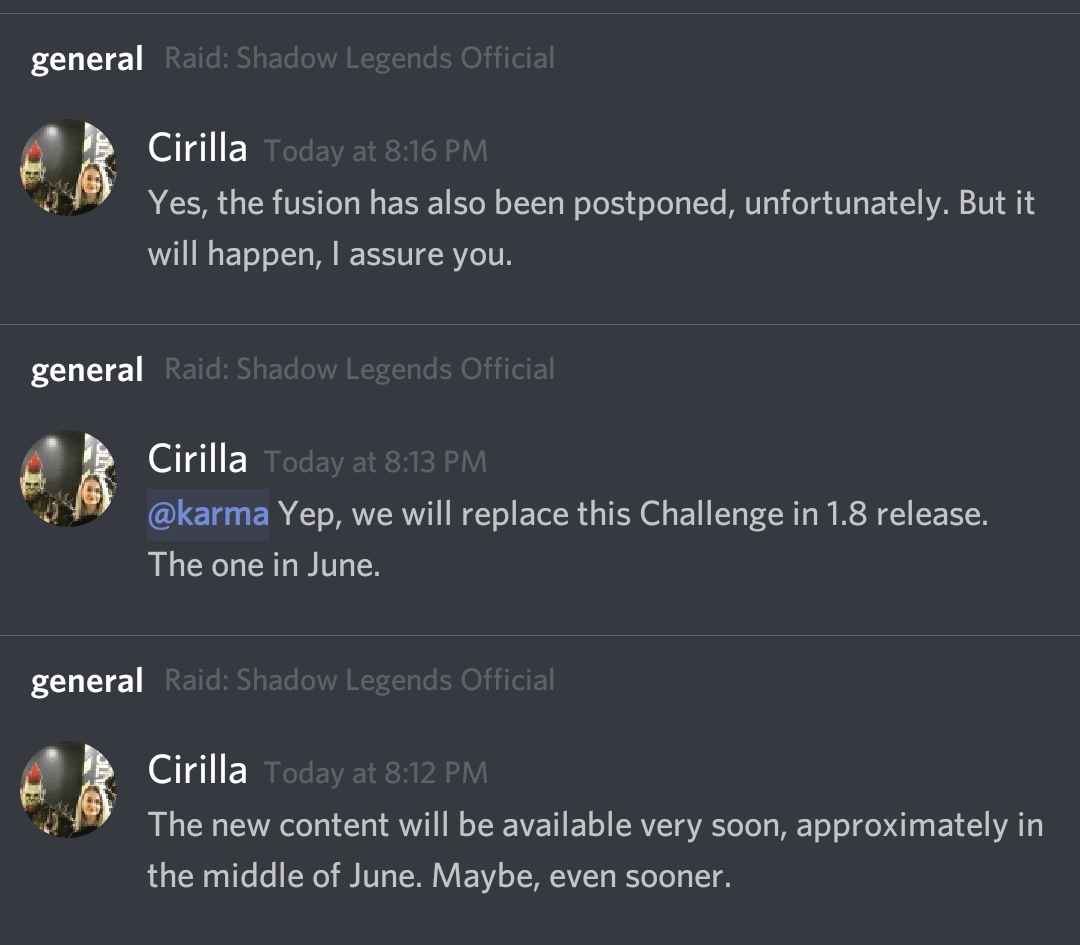 About the upcoming 1.8 patch
Read the latest speculations based on Plarium's member sayings on their official communication channels
Read