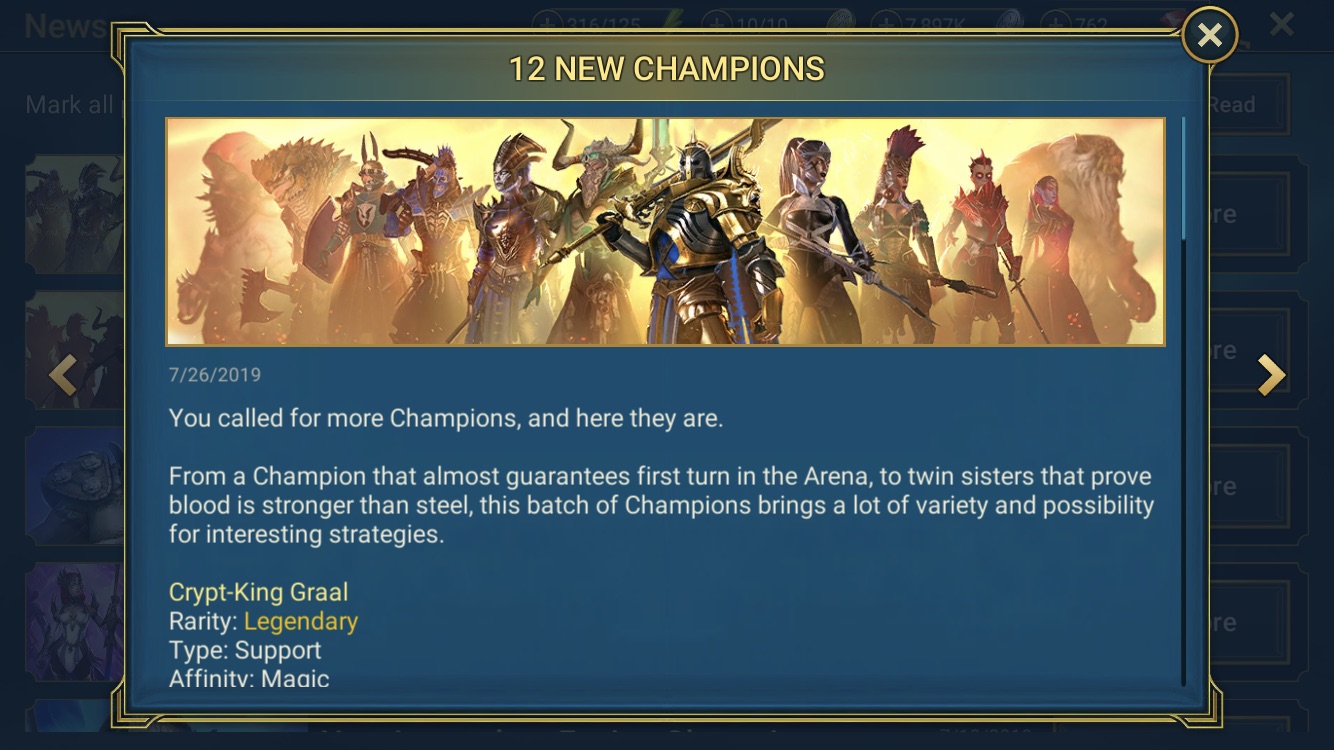 [Patch 1.9] 12 new champions!
Plarium announced 12 new champions released the 26th of July.
The champions
What should we think of it?
By releasing 12 new champions, Plarium is trying to generate more ways of playing this game, and new tools to create strategies. While this is a very good point and a very good decision in terms of game architecture, it is a bit blunt due to the amount of "Attack" typed champions.
One champion we are looking forward to is Occult Brawler, with his enormous poison gameplay! His A1 applies 5% Poison, and he has a passive that can apply 2 poison debuffs as well!
---
You may also want to read:

9 new Dwarves!
9 dwarves were released by Plarium the 6th of September. With 1 legendary of 2 epics champions, there's a good chance this addition to the pool of champions will enhance our game mechanics!
Read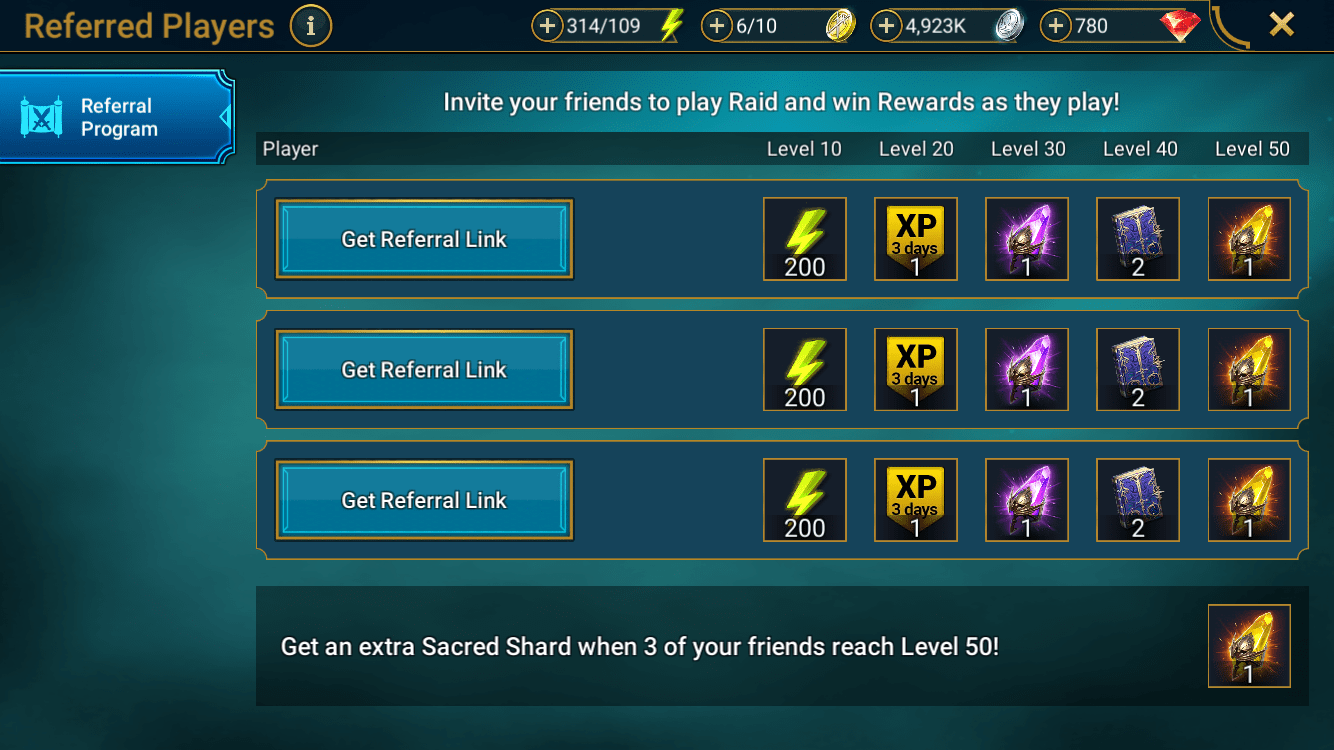 Patch 1.7: What's new?
The patch 1.7 of Raid Shadow Legends went live the 7th of May 2019. Find out what's new to keep your team updated and ready for any challenges!
Read