Best champions for the Spider's Den
Updated for patch 2.20
God tier for the Spider's Den
Top tier for the Spider's Den
How to win a fight in the Spider's Den
The Spider fight is tricky. The endless spawn of spiderlings, the ability from the Boss to heal itself from the spiderlings, and the over-time damage from the spiderlings make this fight a really complex one to prepare for.
Bring champions with high AoE potential
Bring champions with Decrease Turn Meter abilities, such as Coldheart
Bring champions with high single target damage
If you have champions that can reset your other champions cooldown, bring them in too
Useful champions for F2P players
Tactics and teams, described by players
Hellhades' "How to beat the Spider" guide
In this video, Hellhades covers 4 possible teams:
A team based on negative affinity tank
Spider guides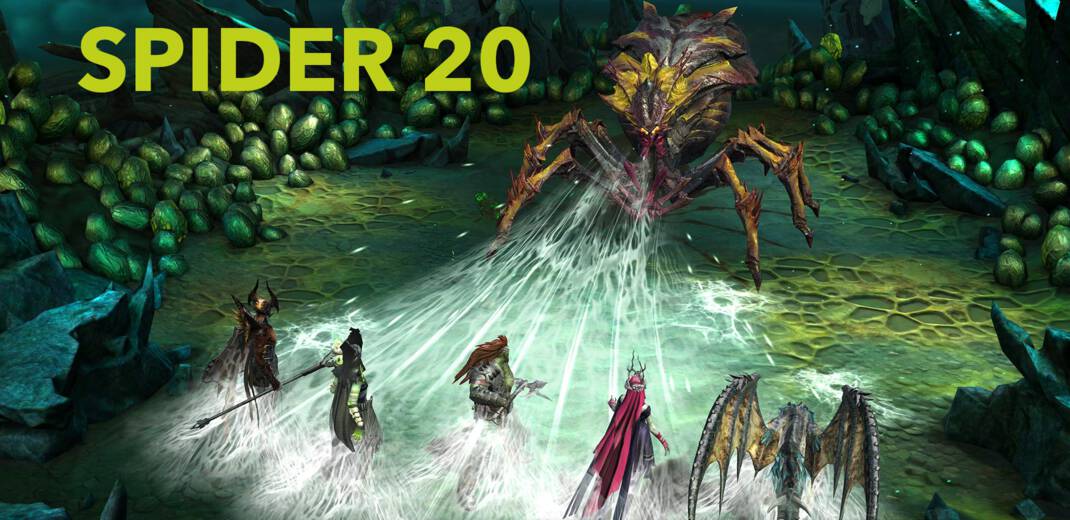 Building a Spider Team
Building a Spider team isn't easy, mostly because this is a one of a kind dungeon. Find some help in this guide originally written by a community member!
Read